Permanent Representative of Haiti presents credentials
1.
Permanent Representative of Haiti presents credentials
Denis Regis, the new Permanent Representative of Haiti to the United Nations, presented his credentials to UN Secretary-General Ban Ki-moon today.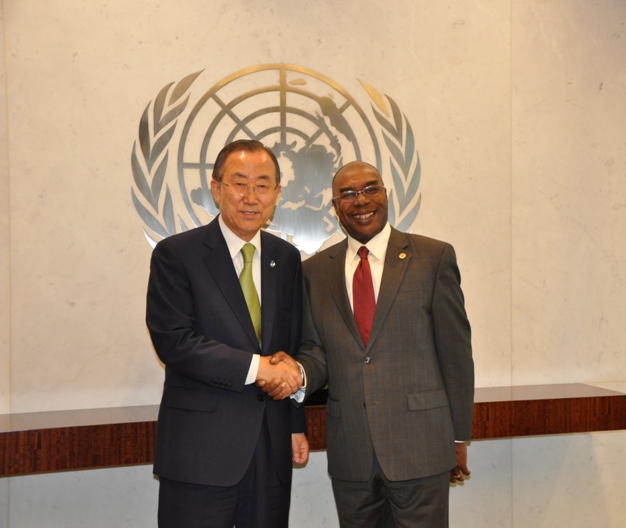 Until his appointment, Mr. Regis was the Coordinator of the Haitian Coalition for the International Criminal Court. The career diplomat and lawyer worked in both the Central and External services of the Ministry of Foreign Affairs since joining it in 1978.
At the Chancellery, Mr. Regis served in turn as Director of Consular Affairs, Director of Cultural Affairs and Director of Political Affairs. In the External Service, he was Minister Counsellor at Haiti's embassies in the United States and Canada.
In his parallel career as a professor and researcher at the State University of Haiti, Mr. Regis taught public international law, private international law, as well as international criminal law, diplomatic and consular law. He was the Dean of the National Institute of Management and International Studies, an autonomous entity of the university.
Mr. Regis is a member of the Permanent Court of Arbitration, the Academy of Criminal Justice Sciences in Maryland, United States, and the Toussaint Louverture Center for Human Rights in Haiti. He was the Founding President of the Center for Diplomatic and International Studies, a private institution of higher learning that he headed until recently.
Source: United Nations – Press Release